There is still Time:
Minimum Bid: $400,000 Appraisal Value: $2,800,000 Will ABSOLUTELY SELL,
Once Minimum Bid is Met!
This property is 46± acres ready to develop 25 single-family homesites with approved preliminary plat included. Water and sewer taps are paid.
Click Here To Download Property Information Packet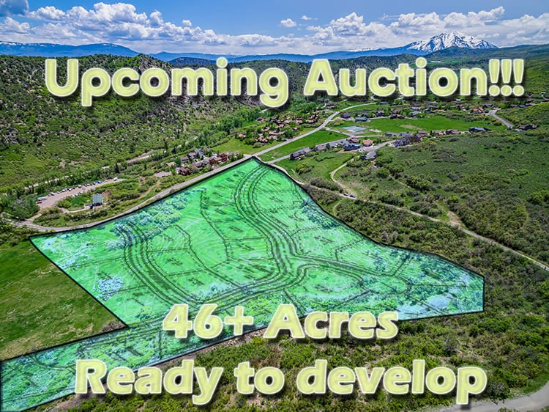 0

DAYS

0

HOURS

0

MINS

0

SECS
DON'T MISS THE OPPORTUNITY TO
BID, BUY AND OWN YOUR NEXT DEVELOPMENT PROJECT!!!
25 Single-Family Approved Homesites With Water & Sewer Taps Paid!
Live Off-Site Auction with Phone & Online Bidding Available
DON'T MISS OUT-BID TODAY on this Glenwood Springs, CO Property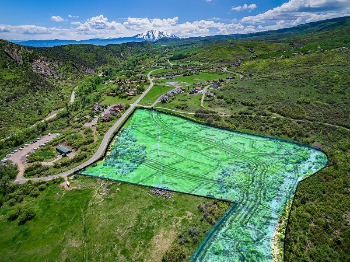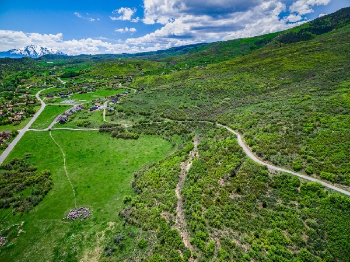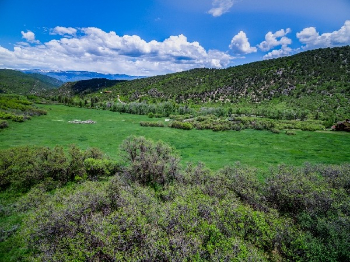 This property is 46± acres ready to develop 25 single-family homesites with approved preliminary plat included. Water and sewer taps are paid.
Located in beautiful Glenwood Springs, Colorado in the Roaring Fork Valley minutes from world famous Aspen ski resorts, 5 minutes from Sunlight Ski Area, World Famous Glenwood Hot Springs just 3 hours from Denver.
This property is in a pristine setting with beautiful meadows, outcroppings, rolling hills and gorgeous views to the North of the Flat Tops and to the South you have spectacular views of Mt. Sopris.
National Forest and BLM land nearby the property offering numerous outdoor activities- Hunting, skiing, hiking, 4-wheeling.
Minutes to town, schools and ALL Glenwood Springs and Aspen have to offer!
Mountain living at its finest!!
Great for high-end development.
This is a developers' dream come true or make it your own mountain paradise!
Don't miss this opportunity to BID, BUY, OWN your next development project!
Live Off-Site Auction event on Friday, December 20th at 1:07 PM MT.
Click Here To Download Property Information Packet
Click to Call
877-612-8494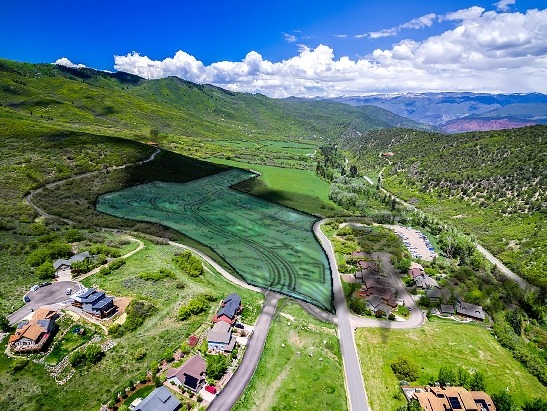 Auction Type:
Auction Property Address:
Friday, December 20 | 1:07 PM MT
Detailed bidders Information is available in the Property Information Packet. All bidders are encouraged to read these materials before bidding on this property.
46± Acres of Beautiful Meadows
25 Approved Single-Family Homesites
Electricity & Gas Available to Site
Oak Meadows Ranch Subdivision
National Forest & BLM Land Nearby
Nearby Wildlife Include Elk, Deer & Fox
Spectacular Views of North Flat Top & South Mt Sopris
5 Minutes to Ski Sunlight
Minutes to World Famous Glenwood Hot Springs
Situated in Glenwood & Aspen Corridor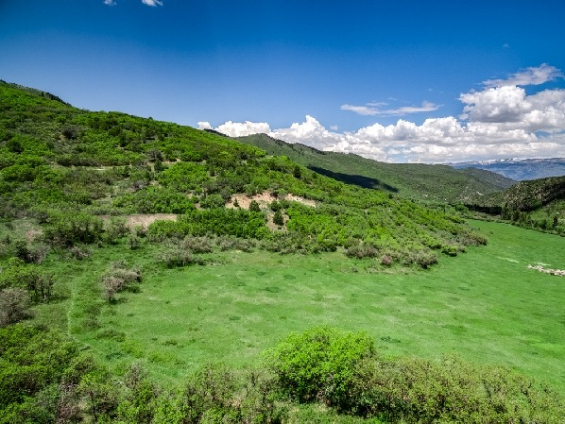 All property measurements are approximate. All information on this website was delivered from sources believed to be correct, but not guaranteed. It is the buyer's responsibility to verify all property specifications prior to the auction date. Prestige Real Estate Auction, LLC is an agent of the seller. Announcements take precedence over printed materials. Not available to residents of any state in which this real estate is not in compliance with the real estate laws or other laws of that state.
For Complete Terms & Conditions, go to the Property Information Packet on this website.
Click Here To Download
Property Information Packet
8

DAYS

5

HOURS

50

MINS

33

SECS
From I-70 take CO-82 E, turn right onto 27th Street, At traffic circle take 2nd exit onto Midland Ave, turn slight right onto Four Mile Road, turn right on S. Oak Way, make first right on to Oak Way, the meadow and hills to the north are the parcel.

39°26'39.2"N 107°19'10.9"W

Call Us At: 877-612-8494 For Inquiries

Email Us at info@prestigeauction.com
Download Property Information Packet Here
Terms & Conditions
Will ABSOLUTELY Sell Once Minimum Bid is Met!
Brokers Welcome - Broker Co-Op 2.5%
Bidders Registration: All prospective buyers must register to bid. A $20,000.00 cashier's check or certified check or wire transfer payable to United Country Real Estate- Prestige Auction, LLC will be required to bid at the auction. A 10% buyer's premium will be added to final bid and included in total Contract Price, a 10% non-refundable earnest money deposit will be due immediately after being declared the buyer. The remainder of the earnest money deposit can be paid by check or wire transfer. This amount will be applied to the purchase price and will be deposited in the brokers escrow account. The $20,000.00 cashier's check will be immediately returned in the event the bidder is unsuccessful. Bidder must sign and submit Terms and Conditions, Bidder Registration Form and Property Information Package Receipt along with certified funds to receive a bidder number.
Phone and On-line Bidding: Phone and On-line bidding is available. Registration must be completed 48 hours prior to the auction. All terms will apply as if you were participating at the auction in person. Wire transfer of the $10,000 will be required. Please contact Auction Company for full details.
Closing: The remaining balance of the Contract Price is due in cash or new loan at closing within 30 days of the close of the auction. A Special Warranty Deed will be supplied by the seller at the seller's expense giving marketable title subject to restrictions of record. Taxes & Home Owners Association fees are pro-rated. Title insurance will be at the buyer's expense.
No Financing Contingency: By participating in this auction, bidders hereby agree that their bid shall NOT be subject to the bidder's ability to obtain financing and there are no financing contingencies. We encourage you to have a full written approval before bidding. The balance is due in cash or new loan at closing within 30 days.
Bidder Information Package: A Package of information has been assembled for this property and including: disclosures, title documentation, HOA docs etc.
Property Previews: Public Previews are scheduled on specific dates and times. It is highly recommended that all bidders personally inspect the property prior to placing any bids in the auction. Property inspections are the sole responsibility of the bidders.
Conduct of Auction: Conduct of auction and bidding increments are at the discretion of United Country Real Estate- Prestige Auction, LLC. United Country Real Estate- Prestige Auction, LLC reserves the right to deny any person admittance to the auction.
Broker Participation Invited: A 2.5% Broker CO-OP is being offered to the broker that brings the successful high bidder. Brokers must register their buyer 48 hours in advance subject to established United Country Real Estate- Prestige Auction, LLC guidelines. Contact our office for more information 877-612-8494.
Disclaimer: All information provided is believed to be accurate; however, no liability for its accuracy, errors or omissions is assumed. All lines drawn on maps, photographs, etc. are approximate. Buyers should verify the information to their satisfaction. Information is subject to change without notice. There are no warranties either expressed or implied pertaining to this property. Real estate is being sold "As-Is, Where-Is" with NO warranties expressed or implied. Please make all inspections and have financing arranged prior to bidding. All information is deemed reliable but not guaranteed- you must do your own due diligence.
Download Property Information Packet Here
8

DAYS

5

HOURS

49

MINS

21

SECS
Download Property Information Package
Prestige Real Estate Auction

877-612-8494